"Always using the street as a preferred environment, no leads, no electricity, The Imperial Kikirisan Orchestra condenses its best savoir-faire after 10 years of musical trekking. Interaction, choreography, jokes, music, singing and dancing, from strict pieces to full improvisation, crazy solos, serenades or quests for new musicians, this errant folkloric band is capable of adapting to all sorts of events (acoustic or not) with a variety of musical languages."
TOUR
13.05.2017 - Festival Des Pavés - Lyon
15 au 19.05.2017 Residence Gare à Coulisse
21.05.2017 - Festival International du Banc Public - Colombes
03 et 04.06.2017 - Festival Cirque et Fanfares - Dole
10.06.2017 - EPCC Saline royale - Arc-et-Senans
18.06.2017 - 25 ans Cave a Musique - Macon
24.06.2017 - Scène nationale de St Nazaire - Saint Nazaire
02.07.2017 - Gare aux Enfants Phares - Cluny
08.07.2017 - Festival La Tawa - Planfoy
14 et 15.07.2017 - Les Décibulles - Neuve-Eglise
05.08.2017 - Festival FATCHE ! - Les Vans
19.08.2017 - Les Mangeurs de Lune - Pfaffenheim
26.08.2017 - Festival Rue du Bocage - Herve Belgique
11 au 17.09.2017 - Festival POUET - Saint agil
02-03.10.2017 - Fête nationale allemande - Mayence Allemagne
From New Orleans to India vi Bavaria you can find brass bands drom all over the world, The Imperial Kikiristan has a personal capacity of interpreting repertoire not usually composed for brass instruments.
By mixing musical influences from various origins The Imperial Kikiristan has its own way of blending different styles. A Turkish rhythm can learn towards rock & roll, a salsa can fall into oriental melodies, as much as a waltz from Fellini can become a baroque choir.
"Since 2006, The Imperial Kikiristan has completed over 1000 performances in 30 countries, 4 albums and 5 shows."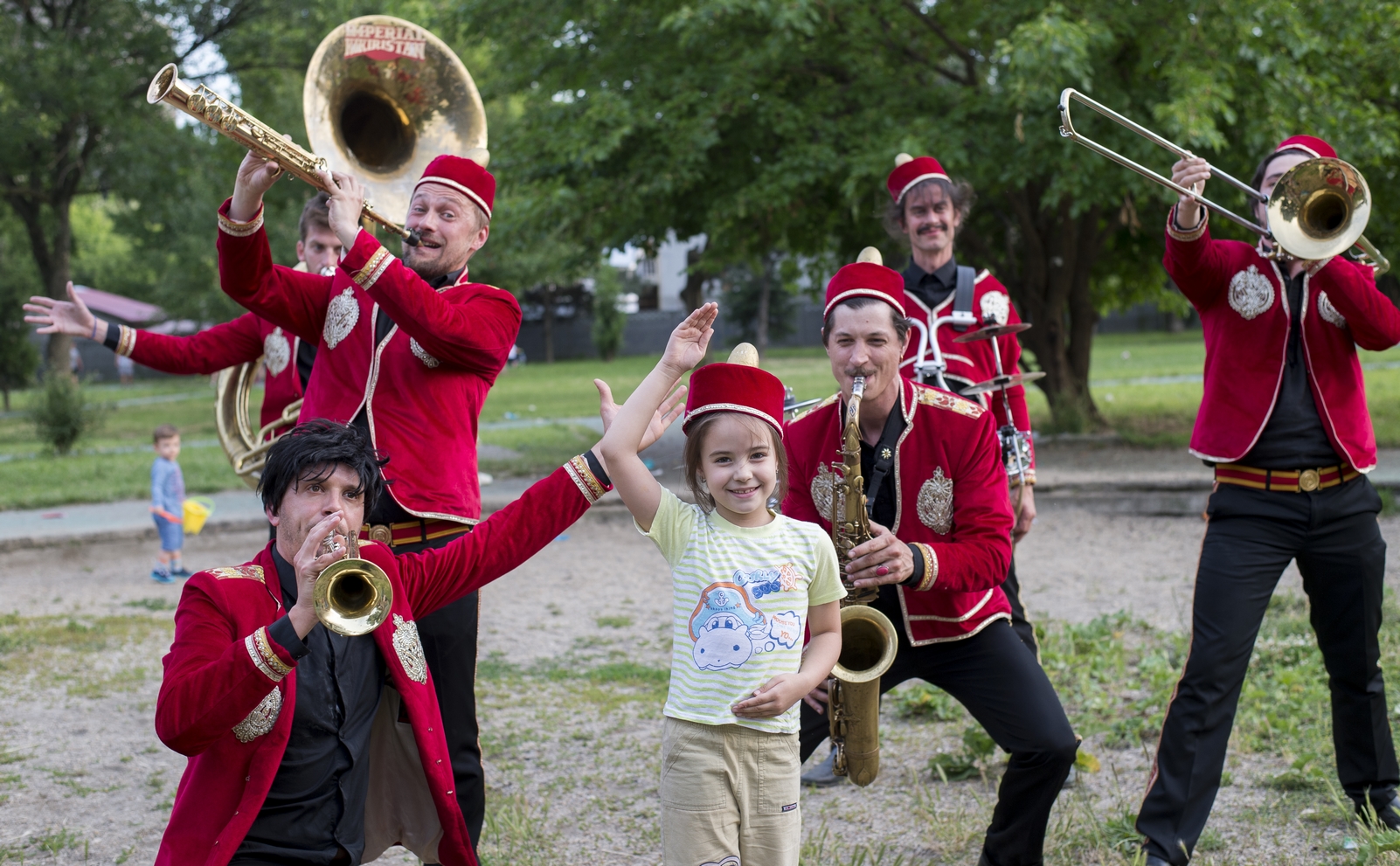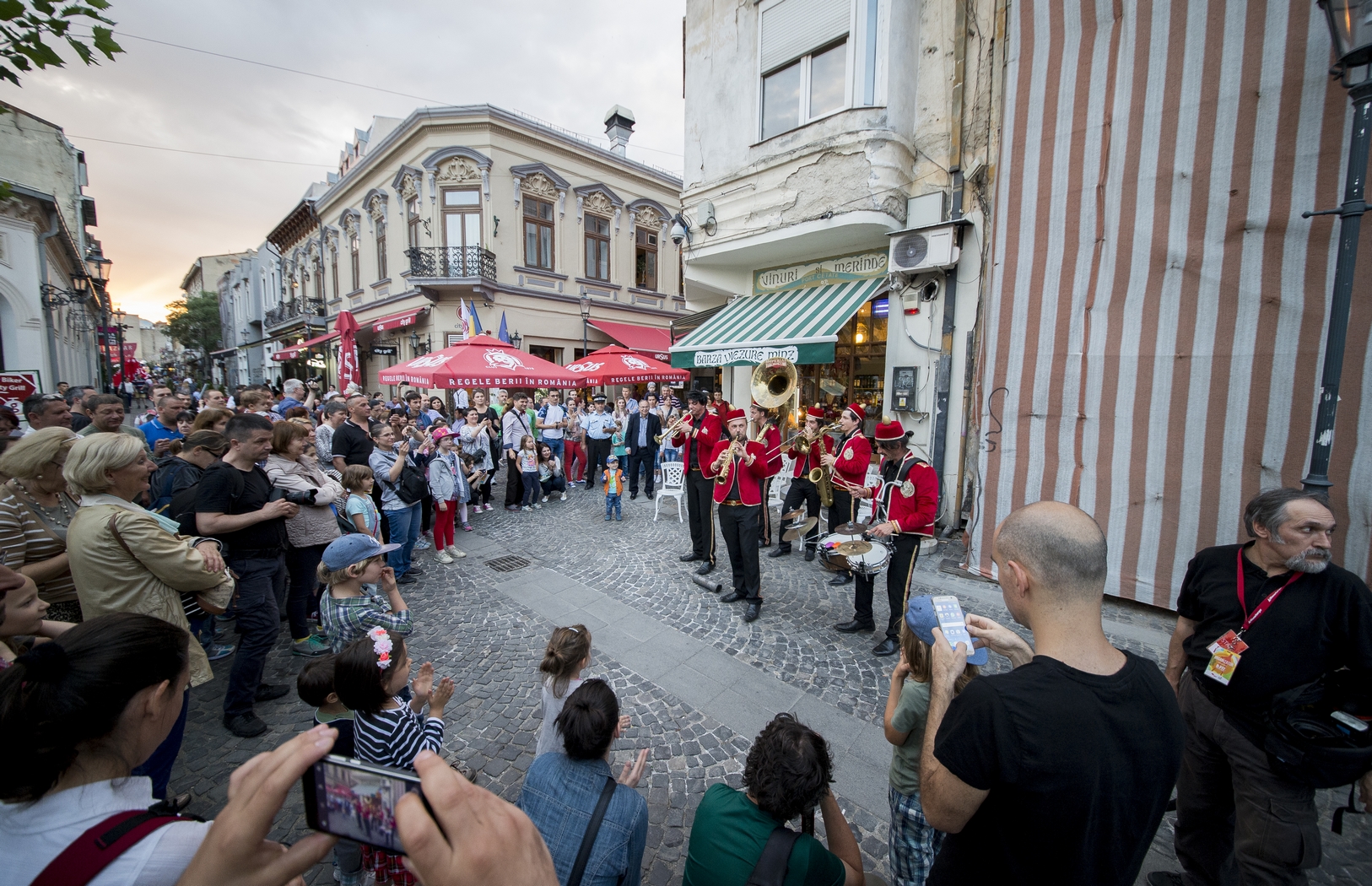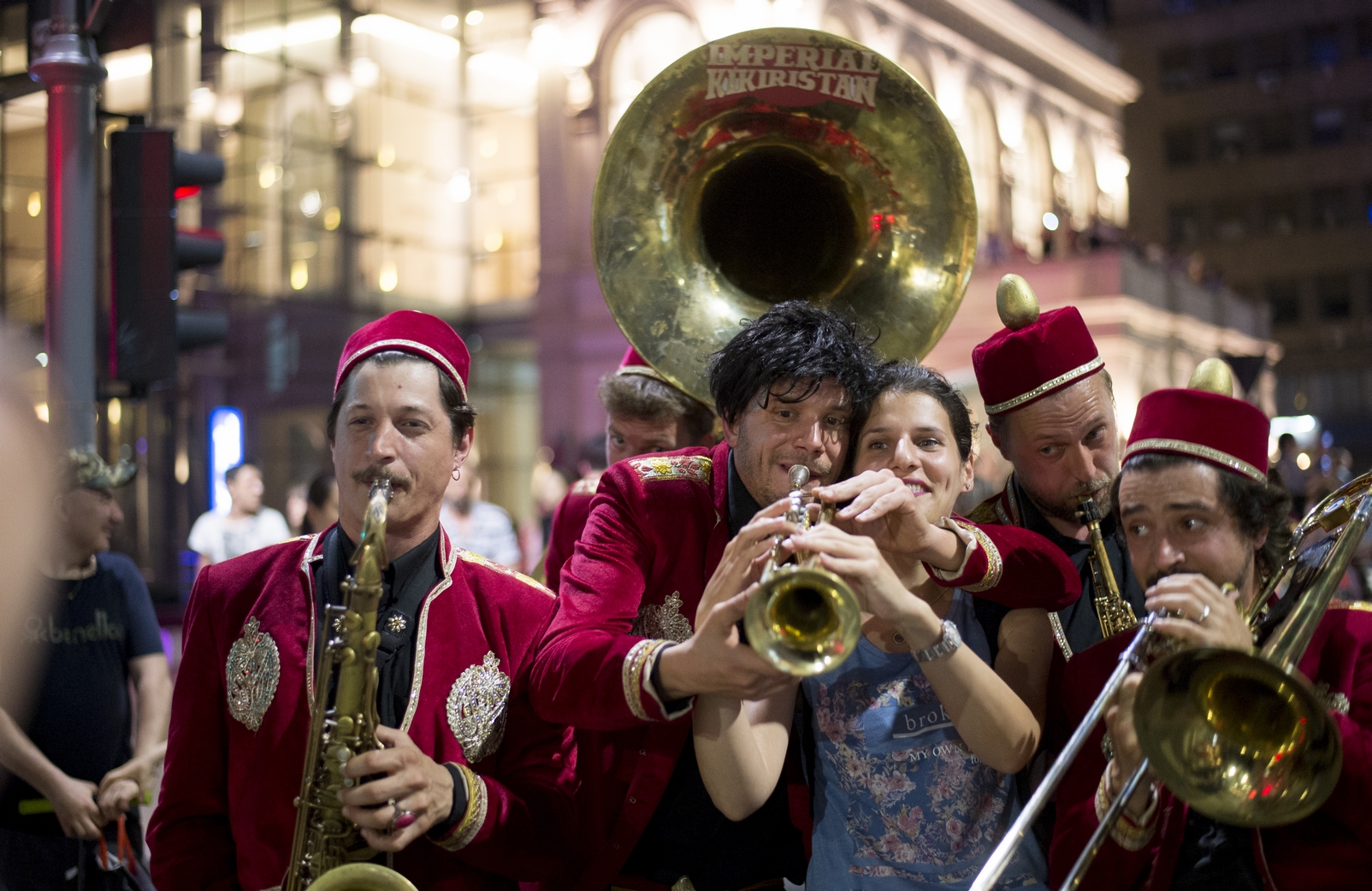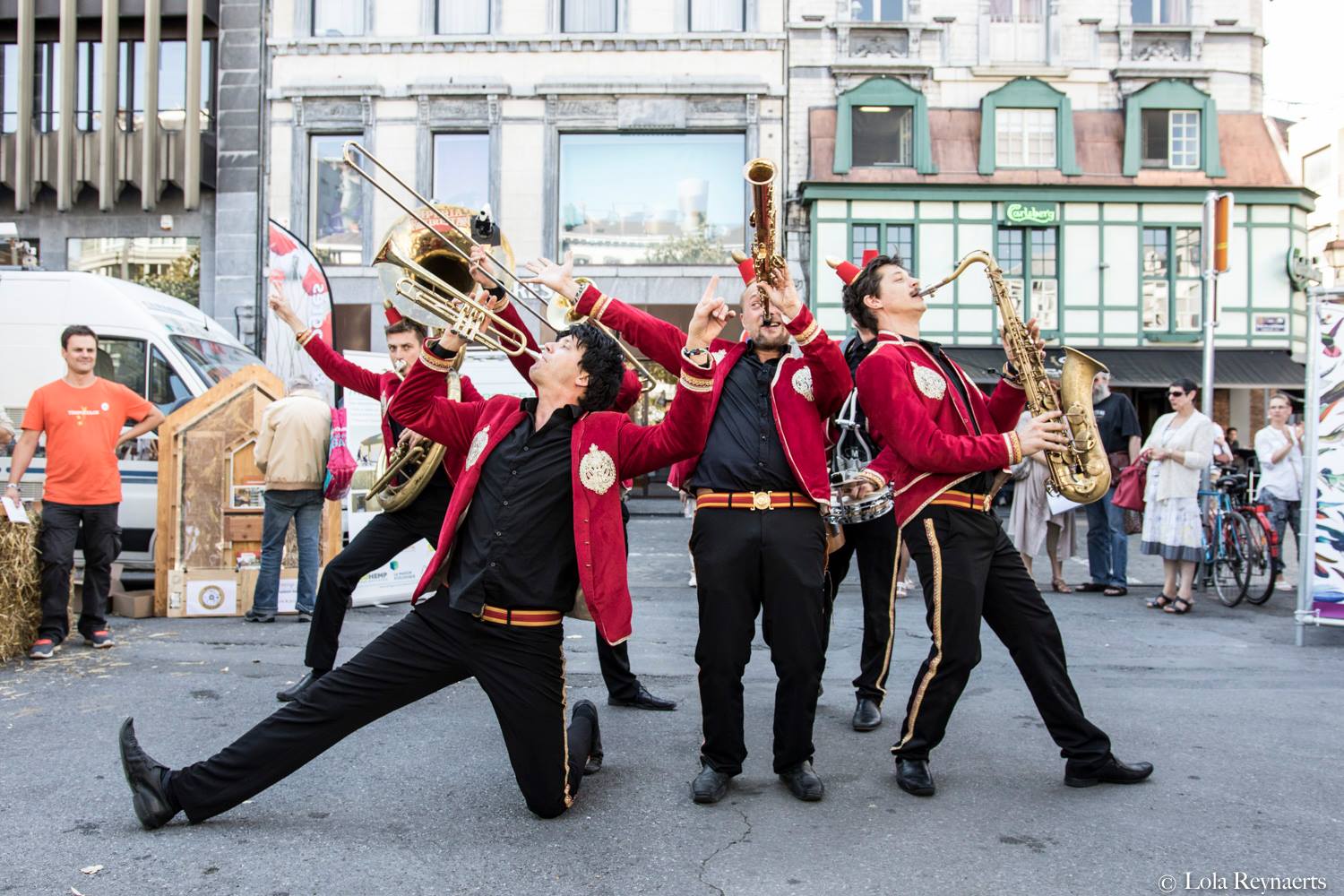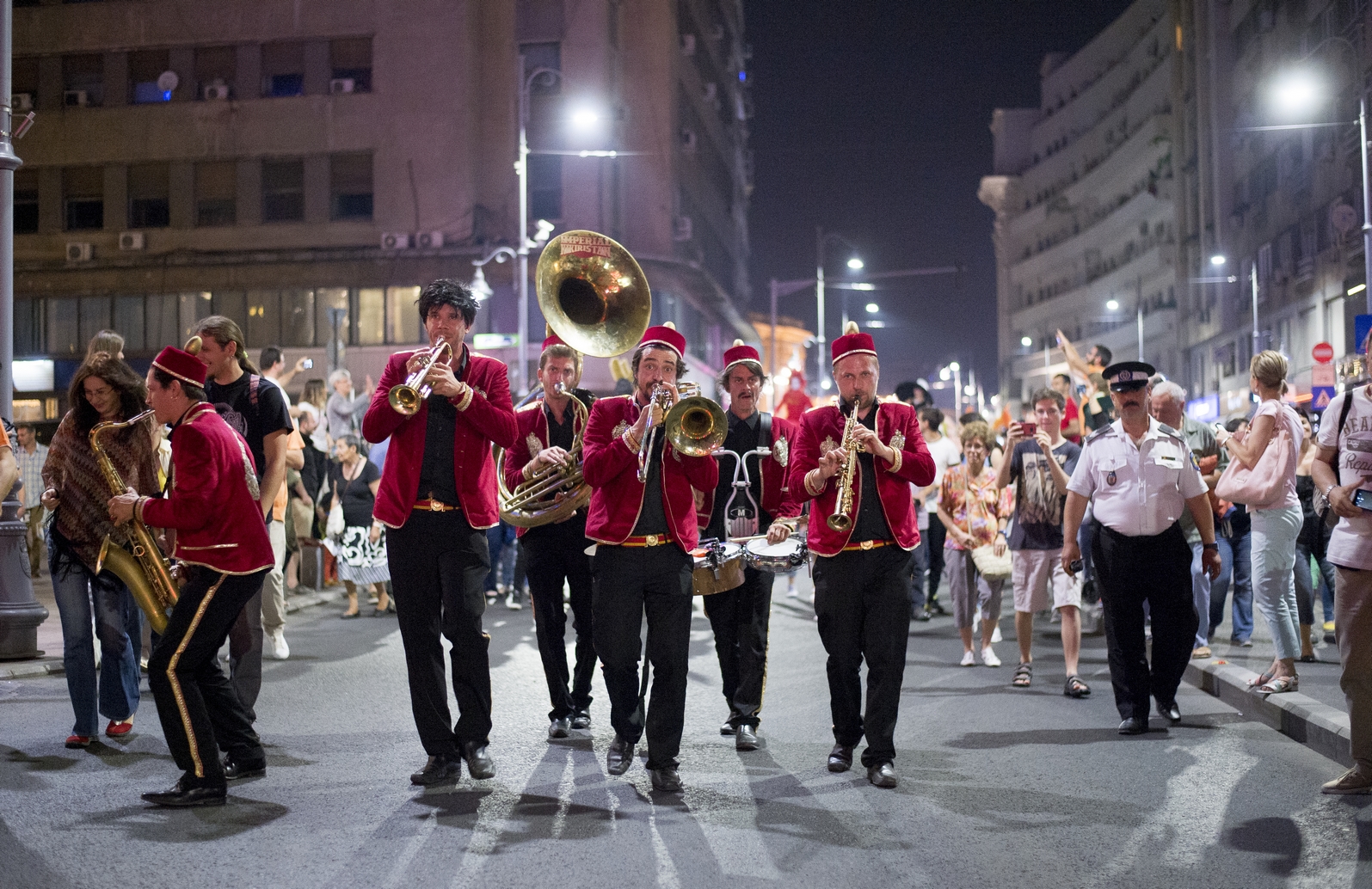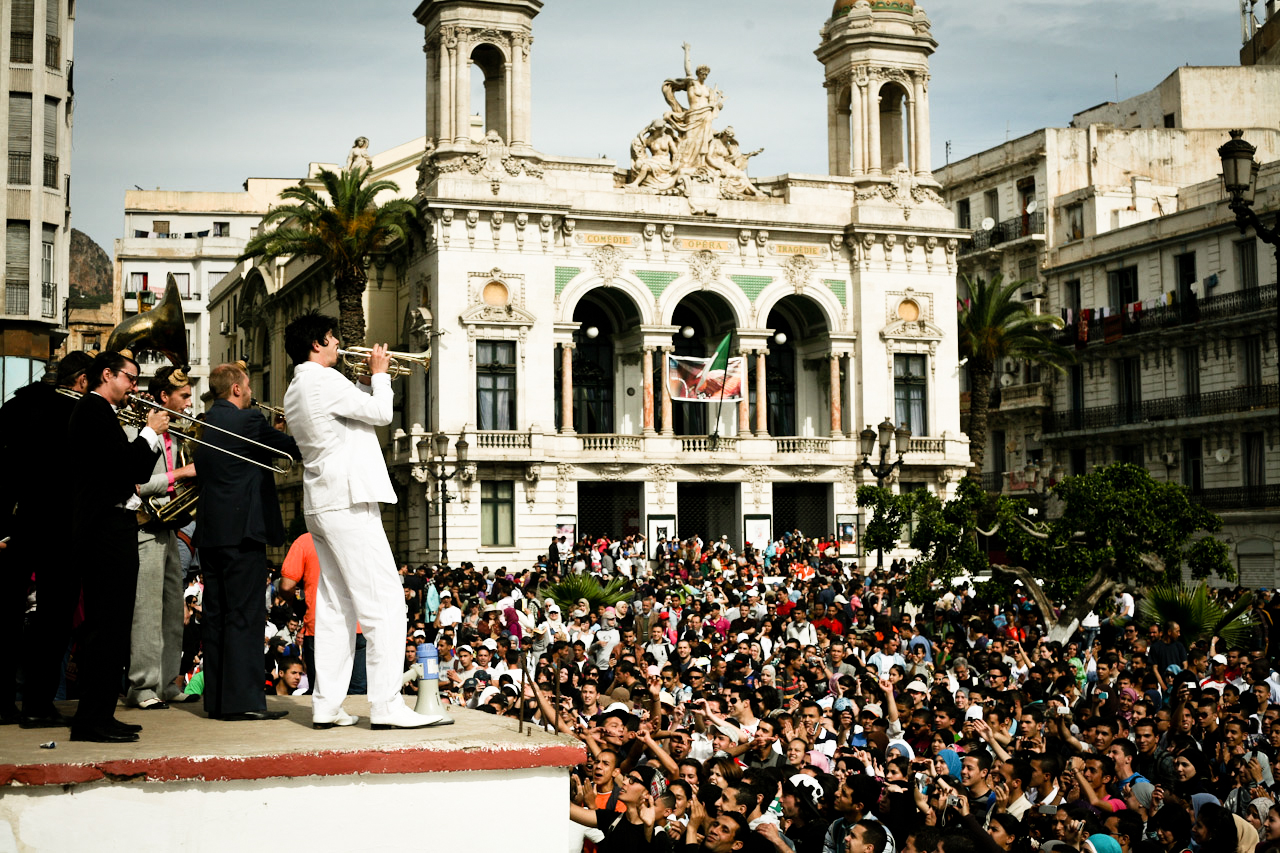 Booking : Association ASSAHIRA
www.assahira.com
assahira(at)gmail.com
33 rue de Lattre de Tassigny
69009 LYON
FRANCE
tel. : [0033] (0)3 25 49 22 22